About WellGenetics
Fly Genome Editing Expert — WellGenetics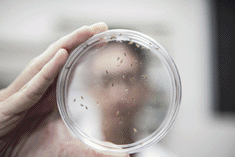 WellGenetics was founded in July 2014. WellGenetics is dedicated to providing researchers professional services in generating transgenes and gene knockout/knockin in fly and other close insect species. We are an independent company from any academic research institutes. With strong and solid background in Drosophila genetics, our team are composed of experts in molecular biology and in microinjection for generating variety of genetic tools, such as gene deletion, point mutation, gene reporters, tag knockin and RMCE knockin with/without selection marker to level-up your research quality. Each project will be designed, executed, and supervised by postdoctoral scientists, thus to ensure the quality and reliability of entire experiment process.
We have experiences in generating (1) Gene Disruption, (2) Reporter Knock-in, (3) Tag knock-in, and (4) Seamless Editing. Simply let us know the name of gene and how you want it to be edited. We propose the best strategy and do the rest of steps for you — from Design to Fly.
It is our great honor to make contributions to your research projects. Outsource mutant and reporter generation work to us and work on the most interesting biological questions from today! Contact us now!
Our Clients
---