Frequently Asked Questions
How to ship my DNA samples to you?
WellGenetics recommends to use EMS/FedEx/UPS/DHL courier service to delivery your DNA samples to us. Wet/Dry ice shipment is NOT necessary. Before shipping, please make sure DNA tube is well-sealed, clearly labeled and properly packed. Please ship your DNA sample to the address below,
WellGenetics Inc.
13F.-12, No. 93, Sec. 1, Xintai 5th Rd., Xizhi Dist., New Taipei City 221416, Taiwan (R.O.C.)
What payment options do you have?
We currently have two payment options which include credit cards (Visa, MasterCard, JCB) and bank transfers.
When should I complete my payment?
Payment is due within 30 days of receiving your order. If no payment is received, WellGenetics Inc. has the right to cancel your order without notice.
How do you process complaints or refunds work?
Any complaints about items or services may be sent to WellGenetics Inc. within 15 days of the original shipped date via our Complaint Form. There is no guarantee of a resolution. Each case will be looked at individually, and WellGenetics Inc. will be in contact as well. Items/Services are entitled to be refunded based on complaint. If an item or service is unsatisfactory, a written explanation is needed before the item/service may be considered for a refund. You must take into account the description of the item/service before requesting a refund. If the item/service matches the description by WellGenetics Inc. and you are unsatisfied, WellGenetics Inc. is not responsible for refund.
Refunds are accepted at the discretion of WellGenetics Inc. Once your refund is accepted, WellGenetics Inc. will issue Store Credit only - No Cash or Credit Card Refund. Please note that we do not refund shipping costs. Once you have applied a store credit, it will be automatically used as payment during the next purchase you places. Any additional credit remaining on your account will carry over to your next purchase until the remaining balance has been used.
Store Credit can only be used for purchasing item/service from WellGenetic Inc. Store Credit cannot be transferred to another person or account. Please treat Store Credit like cash, and Store credit is provided in U.S. Dollars.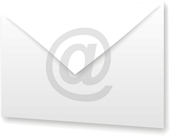 Can't Find The Answers You're Looking For?
Send us your question now!